Change Dashboard Light Colour Nissan Altima: Easy To Follow Guide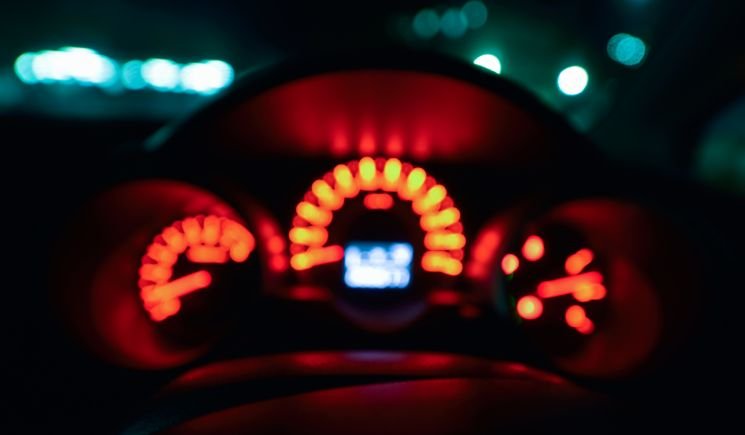 Are you tired of the mundane orange instrument cluster lighting in your Nissan Altima? Customizing the dashboard's light colors is an easy way to spice up your interior ambiance. Modern Altimas allows drivers to switch between multiple colored lighting options for the gauges and displays with just a few button presses.
In this straightforward guide, we'll outline the simple steps to change your dashboard lighting to your choice of color in any model year of Altima. All you need are the steering wheel buttons that control the vehicle information display.
We'll cover how to access the dashboard colour menu, select your desired hue, and confirm the changes. In just a few minutes, you can alter the look of your Altima's interior lighting to suit your style. So let's explore how to easily modify your gauge and display illumination to any colour you want.
Table of Contents
Steps To Change Dashboard Lighting Colour In Any Nissan Altima Model
Step 1: Turn the ignition to the ON position
The dashboard lights should illuminate in their current color, either orange or whatever is currently set.
Step 2: Locate menu buttons
Find the arrow and menu buttons on the steering wheel that controls the vehicle information display screen.
Step 3: Enter the settings menu
Use the arrows to scroll through the menus until you find the settings options, and once you do find it, select it to enter settings.
Step 4: Navigate to the Interior Lighting menu
Scroll down until you find the option for changing the interior lighting color. Remember that the name may vary by model year.
Step 5: Select a new color
You will see color options like blue, green, and amber. Once you picked up your favorite color, press the menu buttons to toggle and highlight your desired color choice.
Step 6: Confirm the selection
The Nissan will usually prompt you to press OK or confirm after picking a color to finalize the selection.
Step 7: Turn the ignition OFF/ON
Turn the ignition off and restart the vehicle to reload the new dashboard light color you programmed.
Step 8: Verify the change
When the vehicle is restarted, the instrument cluster lights should now be illuminated in the newly selected color.
So there you go, enjoy your customized Altima interior lighting color, and if you wish to change again to another color, reverse the steps to change it back.
Importance Of Colors In Dashboard Lighting
I get it; having your favorite color as dashboard lighting is an excellent feeling for vehicle owners, but did you know these lights also have a hidden purpose for the driver besides aesthetics? If you have yet to learn about them, let's find out the real deal of it.
Visibility
Different colors and selectable brightness allow adjusting gauges for maximum visibility in various conditions.
Daytime contrast
Bright blue or green lighting provides sharper daytime instrument cluster contrast compared to dim orange or red.
Night vision
Softer amber or red lighting helps maintain night vision better than harsh white or blue when driving on dark roads.
Indicator differentiation
Color-coded lighting like red for warnings and green for actives allow quick indicator identification without reading.
Safety enhancement
Appropriate lighting colors enhance gauge visibility and recognition for improved safety while minimizing distraction.
Feature synchronization
Matching ambient colours on screens and doors creates a cohesive modern interior lighting theme.
FAQs About Change Dashboard Light Colour Nissan Altima
Q: Does every Nissan Altima allow changing the gauge light colors?
A: Most 2008 and newer Altimas have color-selectable instrument cluster lighting.
Q: What dashboard light colors are available in my Altima?
A: Colors vary by model year but commonly include red, blue, green, amber, and white. 
Q: Is there a way to make my custom color combination?
A: Unfortunately, you can only select from the preset factory colors offered in your Altima's lighting settings menu.
Q: Will changing the dashboard light color affect the headlights?
A: No, only the instruments and interior ambient lighting colors can face a change.
Q: Can an aftermarket LED color dash kit be installed?
A: Stand-alone dash light kits are sold but require careful wiring and may turn factory controls off even though the built-in settings are more straightforward.