Nissan CVT Transmission Interchange: Saving Money Through Transmission Swaps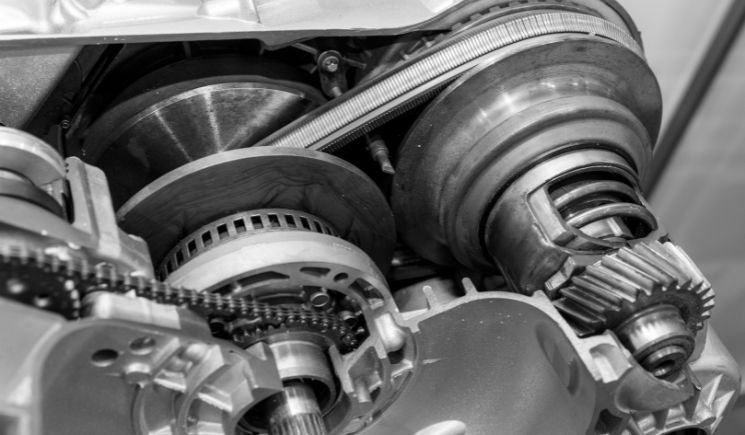 Continuously variable transmissions (CVTs) have become well-known for having reliability issues in specific Nissan models over the last decade.
Complete transmission failures can cost several thousand dollars to repair at the dealer using entirely new parts.
However, there is a money-saving solution for extending the life of your Nissan – transmission interchange between compatible models.
This guide will explore everything you need to know about doing an affordable CVT swap on Altima, Sentras, Rogues and many more.
Table of Contents
Step-by-Step Guide to Perform a Successful CVT Swap
Choosing Hardware
Focus mainly on locating a tested used CVT from a trustworthy seller with minimal wear and mileage at the best price.
It's good practice to replace all seals, gaskets, filters, etc, regardless of during the installation.
Critical Fluid Selection
Nissan engineered special CVT fluids that have changed over generations.
It is absolutely mandatory to use the EXACT OEM fluid indicated for the vehicle model year when refilling.
This is because even a slight mismatch can cause major drivability and reliability problems.
Reprogramming Essentials
The transmission control module must have a check by a mechanic after the installation to perfectly match the parameters and characteristics of the new CVT.
If this calibration is skipped, operational issues may occur.
Sourcing Low-Mileage Donors
Online part locator services like Car-Part.com are valuable for finding specific CVTs nationwide based on model compatibility.
Be diligent in evaluating seller ratings and policies before purchasing.
CVT Transmission Breakdowns in Nissans
Affordable CVT Interchange Options
Avoiding Dealerships
Installing an entirely new transmission from Nissan can run up to $4,000 – $5,500 with labour.
For out-of-warranty drivers, these steep repair bills provide strong motivation to explore the transmission interchange options.
Mix and Match Capability
The same Jatco-sourced CVTs were utilized across Nissan model lines, with CVT7 in 4-cylinders, and CVT8 in 6-cylinders.
Therefore, compatible transmissions can be swapped between vehicles to save money.
Used Part Cost Savings
Quality used CVT transmissions with reasonable mileage routinely sell for under $1000 from reputable sellers, which is a massive discount from their end.
Combined with the mix-and-match simplicity between models, because this opens many affordable repair options.
Function of the CVT
CVTs use an adjustable pulley system instead of fixed gear ratios by allowing the engine RPM to remain in the optimal range for power or fuel efficiency by depending on conditions.
It is also noteworthy to mention that Nissan also partnered with transmission supplier Jatco for their CVTs.
Common Failure Modes
Problems typically start arising after 60K+ miles. Issues include overheating, belt slippage, bearing failures, burned fluid, leaks, and outright transmission failure.
While improvements have been made, many Nissan owners are left with a $4000+ replacement bill.
Additional Installation Considerations
Rebuilding the existing CVT with the replacement of worn hard parts like bearings, seals, and clutches can cost over $2000 in some cases after labour.
And if internal components like the pulley assembly or valve body fail later, further repairs would be needed.
Complete replacements avoid mixing old and refurbished parts for more assurance.
However, some transmission shops do offer warranties on rebuilds by providing a peace of mind.
And retaining the original TCM module avoids the need for reprogramming if interchanging.
Frequently Asked Questions About Nissan CVT Transmission Interchange
Q: Will a CVT from an older model Nissan fit a newer one?
A: It depends. The Jatco CVTs went through several generational changes with firmware updates. For the easiest swap, source a CVT from a similar model year. However, cross-generational interchanges can work if proper reprogramming is done after the installation.
Q: Why can't I use traditional automatic transmission fluid?
A: Nissan engineered special fluids for their CVT transmissions that have changed over the years. Only use the exact factory fill fluid for the vehicle model, typically NS-2 or NS-3 spec. Remember that even minor mismatches can cause shifting problems.
Thanks for your feedback!