Nissan Juke Key Fob Tricks: Unlocking Hidden Features That You Didn't Know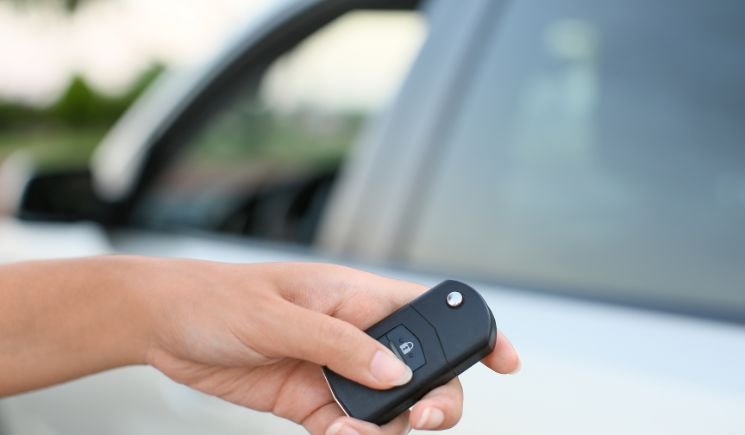 The Nissan Juke key fob is more than just a simple way to lock and unlock your vehicle doors. With the right button presses, you can access some handy hidden features that most Juke owners didn't even know that these options were available.
In this article, we'll walk you through several useful tricks that will help you to get the most out of your Juke's key fob remote. You'll learn how to do things like roll down the windows without getting in the car, activate the alarm, and even start the engine remotely.
So read on to unlock the full potential of your Nissan Juke's key fob. We'll cover easy-to-follow instructions for accessing the most useful tricks that will make your life easier. You'll never look at your key fob the same way again after discovering what it can really do.
Table of Contents
Several Useful Tricks From The Nissan Juke Key Fob
Remote Engine Start
Hold the lock button to the down for 3 seconds to remotely start the engine from up to 200 feet away.
This allows the cabin to heat up or cool down before you get in the car. It runs for 10 minutes before shutting off automatically.
Roll Down Windows
Hold the unlock button down for at least 3 seconds to roll down all four windows at once.
Hold it longer to roll the windows all the way down.
Panic Alarm
Press and hold the red panic button at the top of the key fob to sound the alarm.
This can help you to locate your Juke in crowded parking lots. Press again or turn on the ignition to deactivate it.
Door Lock Chirp
If you want your Juke to beep when you lock or unlock it, go into Settings>Vehicle>Remote Keyless Entry and enable the door lock chirp feature.
This provides an audible confirmation for your doors when it's locked and unlocked.
Trunk Release
Press the trunk release button twice within 3 seconds to open the rear hatch.
This is great when your hands are full, and you can't reach for your key. You can also turn off the trunk release option for added security.
Battery Level
Hold down the trunk release button for more than 5 seconds. Then, the lock/unlock buttons will flash several times to indicate the battery level.
Three flashes means that the battery is full. This is useful to check whether your key needs a battery replacement or not.
Lost Key Finder
If you misplace your key fob, push the lock or unlock button. Once it's done, the Juke horn will honk by guiding you to its location.
The headlights will also flash in some models.
Frequently Asked Questions About The Nissan Juke Key Fob Tricks
Q: Do all Nissan Juke models have these key fob tricks?
A: Most of these tips and tricks should work for all model years of the Nissan Juke, from the first generation (2010-2014) to the current second generation that began in 2019. However, some features may not be available on base trim models.
Q: Can I roll down the windows even when the engine is no longer in power?
A: Yes, the roll-down windows function will work even if the engine is not running, as it is powered by the vehicle's battery.
Q: Is there a maximum range for the remote engine start function?
A: The advertised max range is around 200 feet, but this can vary based on obstructions between you and the vehicle. The signal may travel farther if you have a clear line of sight to the Juke.
Q: Do I need to reprogram my key fob to use these tricks?
A: No, your standard Nissan factory key that came with your Juke should be pre-programmed to use all these functions without reprogramming.
Thanks for your feedback!