Is Nissan Juke All Wheel Drive (What You Need to Know About This Vehicle)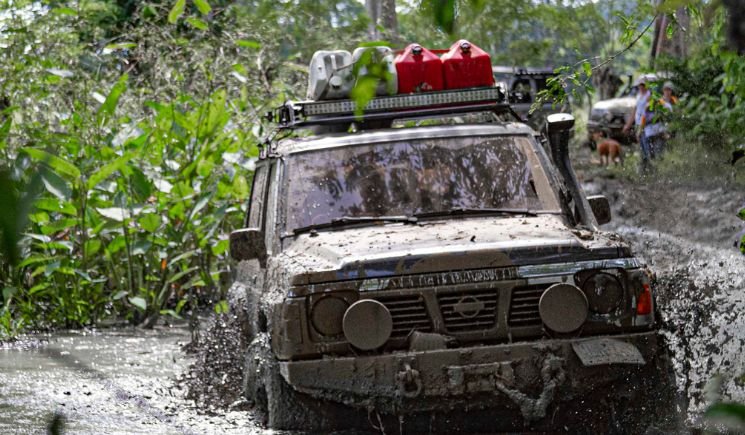 The Nissan Juke is a fun, funky, small crossover SUV that has been on the market since 2011. With its distinctive rounded shape and bug-eyed headlights, the Juke makes a bold styling statement. Underneath its quirky exterior, the Juke offers a mix of performance, utility, and efficiency. One key feature that sets the Juke apart from some rival small crossovers is the availability of all-wheel drive. In this article, we'll take a closer look at how all-wheel drive works on the Nissan Juke and examine its benefits to buyers.
If you're considering a new Nissan Juke, especially if you are living in an area with frequent rain or snow, you'll want to know the ins and outs of its availability in the all-wheel drive system.
Therefore, read on to learn all about how AWD works on this fun and unique Nissan Juke crossover.
Table of Contents
Answer For The Question
The Nissan Juke offers an intelligent all-wheel drive system as an option on certain trim levels. It provides enhanced traction and control in slippery conditions like snow, rain, and ice.
The AWD system on the Juke is not a permanent AWD setup. Instead, it operates on demand, automatically sending power to the rear wheels when the sensors detects slippage at the front wheels. This provides added grip when needed while still maximizing the fuel efficiency.
The Juke's AWD system utilizes an electromagnetic rear clutch that can vary the torque split from 100% front and 0% rear to a maximum of 50% front and 50% rear. This allows the system to adapt the torque distribution based on driving conditions continuously.
Performances
There are some driver-selectable AWD modes on the Juke:
Auto mode – which automatically adjusts torque split as needed.
Lock mode – which maintains an even 50/50 torque split front to rear; and Eco, which keeps the car in front-wheel drive as often as possible to optimize the fuel efficiency.
The Juke's AWD system provides a maximum of 50/50 or half torque splits between front and rear axles. When comparing this to some rival systems that provide a more rear-biased 30/70 split for sportier handling characteristics.
AWD models utilize a raised suspension with stiffer springs and shocks compared to front-wheel drive Jukes. This accommodates the extra driveline components while enhancing the stability and reducing its body roll.
To handle the additional torque and power delivery of AWD, the Juke has larger front brakes than front-wheel drive models. Discs measures 12.6 inches on AWD models and 11.7 inches on FWD models.
Fuel economy takes a slight hit on AWD models. Front-wheel drive Jukes with the 1.6L turbo engine achieve 27/32 mpg in cities and highways. While the AWD turbo models are at 25/30 mpg.
The AWD option is only available on SV, SL, and NISMO trim levels. This feature is not on the base S model Jukes as well.
AWD available models provides extra drivetrain components like a rear drive shaft, clutch actuator, sensors, and rear axle. This adds roughly 130 lbs of curb weight over front-wheel drive models.
AWD models have a slightly lower tow rating of 1,000 lbs and 1,500 lbs for front-wheel drive Jukes.
FAQs About (Is Nissan Juke All Wheel Drive)
Q: Does the Juke have permanent AWD or part-time AWD?
A: The Juke has an automatic, on-demand AWD system. Unlike part-time systems requiring driver mode selection, it engages AWD automatically based on traction needs.
Q: Does the Juke AWD system change the vehicle's handling?
A: Yes, AWD models have a raised suspension and stiffer tuning to accommodate the system while improving stability.
Q: Can the Nissan Juke be flat towed or dinghy towed?
A: No. The Juke should not be flat towed as it risks damage to AWD components. It must be on a trailer or dolly for towing.
Thanks for your feedback!