Wet Okole vs Coverking: Battle of the Custom Seat Covers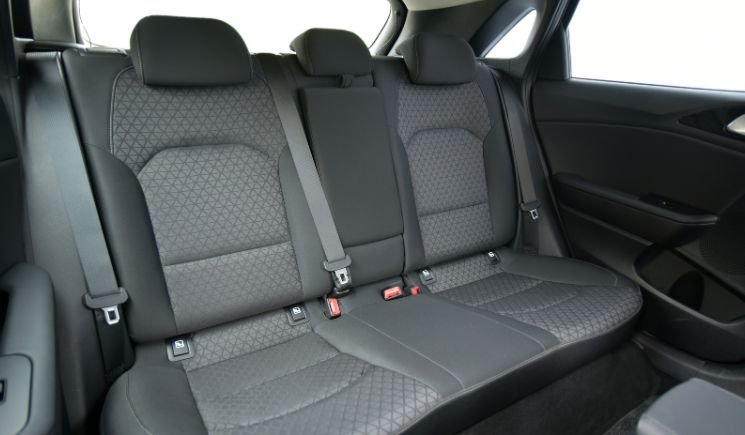 When it comes to custom-fit seat covers for your vehicle, two big names stand out: Wet Okole and Coverking. Both companies offer high-quality seat covers tailored specifically to your make and model, but they have some differences that might make you favour one over the other.
In this article, we'll closely examine the features, materials, fit, and cost of Wet Okole and Coverking custom seat covers to help you decide which is best for your needs. We'll compare and contrast these two seat cover heavyweights across several categories so you can see how they stack up. Whether you're looking for maximum waterproofing, a soft, luxurious feel, a precise fit, or the best overall value, we'll highlight the strengths and weaknesses of both brands.
Therefore, read on to see which company comes out on top in the battle of Wet Okole versus Coverking for custom-fit seat covers.
Table of Contents
Comparison Between the two Brands
Features
Wet Okole offers patented air-release valve technology in most of its covers to allow air to escape for a tighter fit. While coverking does not have this valve technology.
Coverking offers seat covers tailored specifically for side airbag compatibility to ensure safety. But wet Okole does not provide side airbag-specific seat covers.
Both companies offer complete custom coverage of both front and rear seats for a complete interior upgrade. Coverking also offers custom covers for floor mats and headrests as well.
Coverking has seat covers compatible with seat heaters and seat air ventilation systems for added convenience. On the other hand, wet Okole's seat covers do not account for these features.
Wet Okole includes a free sample swatch of fabrics with all orders so customers can see and feel materials firsthand. But as a negative side, Coverking does not provide samples to their customers.
Materials
The Neoprene material that Wet Okole uses is very thick. It provides insulation and sound dampening. In addition to that, Coverking uses Neosupreme, which is thinner and more breathable.
Wet Okole offers 100% waterproof sealed seams on all their Neoprene covers. While Coverking seams are not fully sealed.
Both companies use synthetic leather materials with a luxurious soft feel, but Coverking's Neosuede is more breathable than Wet Okole's Leathertex.
Coverking uses advanced patterns and double-stitched seams for a clean, OEM factory look. At the same time, Wet Okole's aesthetic is more casual and rugged.
Fit
Coverking uses CAD software and custom patterns tailored to your exact vehicle measurements for a glove-like fit. On the other hand, Wet Okole uses universal designs that still fit very snugly.
Wet Okole's air release valve system allows you to fine-tune the fit for a tighter installation than Coverking offers out of the box.
Coverking has a better fit for the rear seat around tricky contours like integrated headrests, storage pockets, and seat split lines.
Wet Okole materials have more stretch and flex, which can provide a great fit on older, worn-out seats that may have lost their shape over time.
Cost
Coverking seat covers range from $120-$380 with Neosupreme being their lowest-priced material and Velour/Leather being the highest.
Wet Okole seat covers range from $200-$500, with Neoprene as their standard material and Leathertex being the most expensive option.
Due to exact CAD patterns for each vehicle, Coverking's seat covers are easier to install by yourself and may not need professional fitting. Even though the Wet Okole's installation is more complex.
Coverking regularly has sales and promotions that can bring prices down by 25% or more. But Wet Okole rarely offers discounts or promotions.
FAQs About Wet Okole vs Coverking
Q: Which has more colour and fabric options?
A: Coverking offers over 30 different fabrics, from basic Neoprene to luxury leathers, in a huge array of colour options. While Wet Okole only provides 7-8 fabric choices but many colours.
Q: What vehicles can they fit?
A: Both companies make seat covers for almost all models of cars, trucks, SUVs, and vans. In addition to that, Coverking has more options for luxury and exotic vehicles.
Q: Which seat covers have a better warranty?
A: Wet Okole provides a limited lifetime warranty on their seat covers, and Coverking offers a 2-year warranty on defects.
Thanks for your feedback!